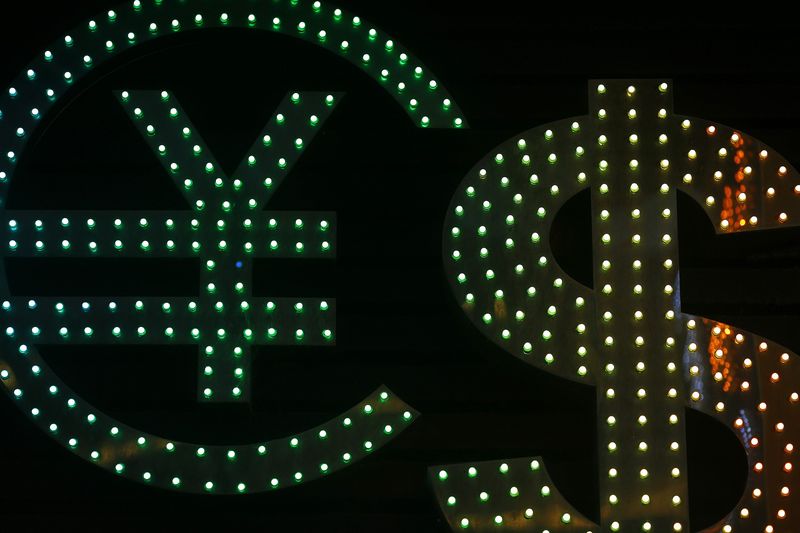 © Reuters. UPDATE 1-Australia keeps adding jobs, still can't satisfy jobseekers
* Employment up 17,500 in Feb vs +20,000 consensus
* Jobless rate at 5.6 pct in Feb, up from 5.5 pct in Jan
* Participation rate stays high as more people look for work
* Slack in labour market weighing on wages growth
* RBA seen on hold until early 2019, futures show (Updates with economist comments, recasts)
By Wayne Cole and Swati Pandey
SYDNEY, March 22 (Reuters) – Australian employment showed another solid increase in February yet the jobless rate still edged higher as more people went looking for work – a paradox that is weighing on the outlook for wages growth and inflation.
Thursday's figures from the Australian Bureau of Statistics showed a net 17,500 new jobs were added in February, just under forecasts of 20,000. It was the 17th straight month of job gains, the longest such run since the series began in 1978.
Yet the unemployment rate nudged up to 5.6 percent, from 5.5 percent in January, and has hovered between 5.4 percent and 5.6 percent for 10 months now.
The participation rate climbed to 65.7 percent, matching the highest since early 2011, as more women entered the labour force.
With labour supply expanding to meet demand, there was less upward pressure on wages and inflation and thus no near-term trigger for a rise in interest rates from the Reserve Bank of Australia (RBA).
"It is disappointing that the overall amount of spare capacity is not declining," said Paul Dales, Sydney-based economist at Capital Economics.
"As such, these data go some way to dashing any remaining expectations that a decent rise in wage growth will prompt the RBA to raise interest rates this year."
Just this month the head of the central bank declared there was no strong case for a rate rise given wage growth continued to lag far behind job creation. underemployment rate – which measures those who have work but want more hours – was still elevated at 8.4 percent.
That tally, along with the jobless rate of 5.6 percent, meant there was considerable slack in the labour market, said Westpac economist Simon Murray.
"While that persists, we are unlikely to see a significant acceleration in wages," he noted.
Interest rate futures 0#YIB: showed little change in the odds of a rate rise, with a move by December seen as only a 50-50 shot. A hike in the 1.5 percent cash rate is still not fully priced in until May next year.
That is a marked contrast to the United States where rates rose to 1.50-1.75 percent on Wednesday, taking them above Australian cash rate for the first time since 2000.
The Federal Reserve is also projecting two more hikes this year and three next year, a scenario that would open a gap with Australian rates not seen in modern history.
The RBA still hopes that the divergence will soften the local dollar and give Australian exports a competitive boost.
So far, the market has failed to cooperate with the jumping 1.1 percent overnight to reach $0.7765 AUD=D4 .
Widening budget and current account deficits, chaos in the White House and stronger economic growth abroad, particularly Europe, have all been cited as reasons for the surprising underperformance of the U.S. dollar.
https://www.myfxe.com/wp-content/uploads/2018/03/1938/update-1-australia-keeps-adding-jobs-still-cant-satisfy-jobseekers.jpg
533
800
euitsols
https://www.myfxe.com/wp-content/uploads/2018/04/myfxe-300x140.png
euitsols
2018-03-22 08:59:35
2018-03-22 08:59:35
UPDATE 1-Australia keeps adding jobs, still can't satisfy jobseekers