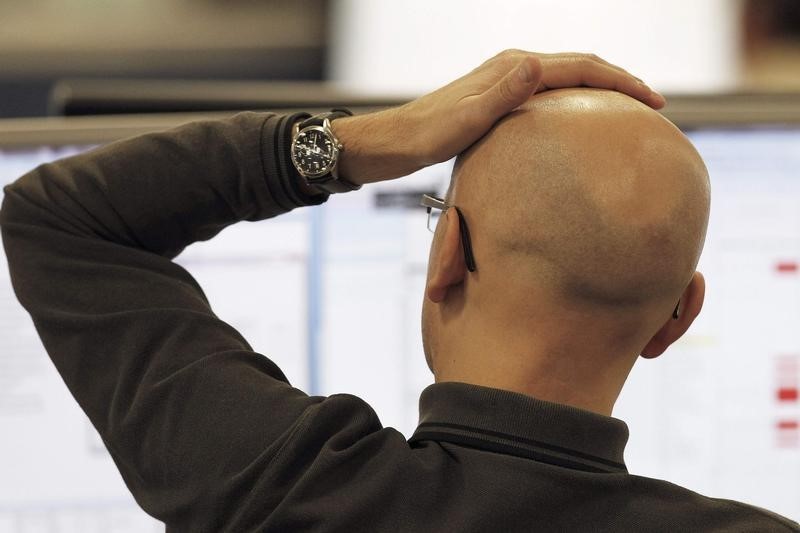 © Reuters. Trump's China Tariffs Stoke Travel Industry Concerns of Decline
(Bloomberg) — President Donald Trump's move to impose tariffs on China and restrict travel from certain countries are helping fuel a sharp decline in international tourism and business visits to the U.S., the head of the travel industry's umbrella group said.
Roger , president of the U.S. Travel Association, said Trump's policies and rhetoric are steepening a drop in the $2.1 trillion industry that began in 2015 when a stronger dollar made international visits more expensive, economic growth in several countries was slumping and the rise of discount airlines in Europe made travel to other destinations more affordable.
The U.S.'s share of world travel has fallen to 11.9 percent from 13.6 percent in 2015, Dow said Thursday in an interview at Bloomberg's office in Washington. That represents about 7.4 million visitors, $32 billion and 100,000 jobs, he added.
"They're not getting it," said Dow, referring to the Trump administration. "No one down the street understands that this is a job creator. And this is such low-hanging fruit and we're working our darnedest to get to them because this plays to everything they want to do."
Read a QuickTake on the looming U.S.-China trade war
With China set to become the largest market for travel in the U.S. in the coming years, the industry is anxiously watching the outcome of Trump's push to enact tariffs on a range of Chinese goods. Dow estimated that the number of Chinese visitors to the U.S. surged to 3.5 million last year from fewer than 300,000 a decade ago. And the number of visits is poised to double in the coming years — "the opportunity is huge," he said.
"China will take over in the next four or five years; it will be bigger than the U.K. and Japan combined," Dow said. "If China turns around, that could be a big problem."
According to Dow, the travel industry is one of the few American industries with a positive trade balance — 25 percent of U.S. export growth has come from the industry in the past four to five years, he said.
Some of Trump's policies have helped the industry, namely the tax overhaul, which put extra cash into the pockets of most U.S. taxpayers. According to the Travel Association, that's helped boost domestic travel.
Friendlier Message
Another Trump initiative that Dow supported was the push to invest in the nation's infrastructure. Yet, he said given the upcoming midterm elections, he would be "very surprised" if the administration or Congress takes any action on infrastructure this year.
But Trump has also sought to enact travel restrictions on certain countries. His current version bars or limits entry by people from six predominantly Muslim countries — Chad, Iran, Libya, Somalia, Syria and Yemen — and also blocks people from North Korea and a handful of Venezuelan government officials.
While those countries don't typically send many visitors to the U.S., it's Trump's rhetoric about travel that matters, Dow said. He said he supports the administration's message that borders must be secure, but hopes for a friendlier message to potential visitors who are ready to spend time and money in the U.S.
"You have an opportunity here to create jobs, to get your 3 percent GDP and you're ignoring it," said Dow.
https://www.myfxe.com/wp-content/uploads/2018/04/5307/trumps-china-tariffs-stoke-travel-industry-concerns-of-decline.jpg
533
800
euitsols
https://www.myfxe.com/wp-content/uploads/2018/04/myfxe-300x140.png
euitsols
2018-04-06 03:53:27
2018-04-06 03:53:27
Trump's China Tariffs Stoke Travel Industry Concerns of Decline