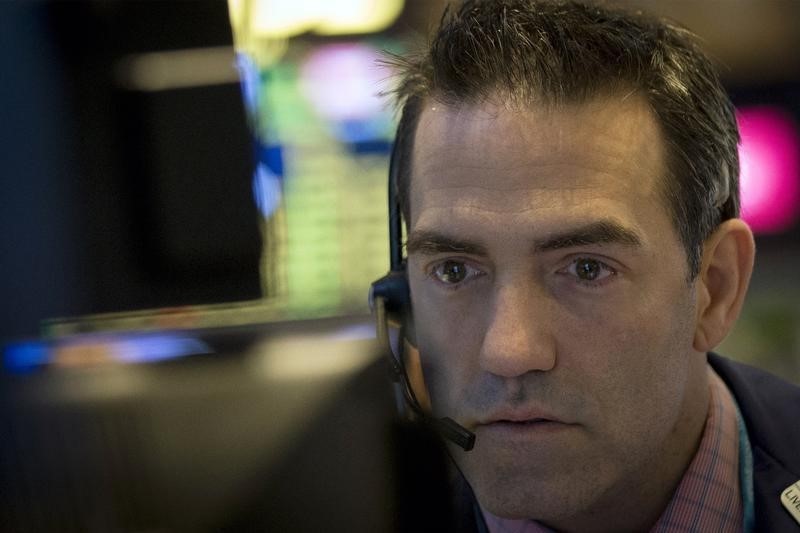 © Reuters. Trump Threatens Endless Nafta Talks Amid Walk-Back on Autos
(Bloomberg) — Donald Trump says he's willing to "renegotiate forever" on Nafta, a threat that comes as his trade office again softens its marquee demand for changes to the auto sector.
The president, speaking Thursday at the White House, said renegotiation of the North American Free Trade Agreement with Canada and Mexico is progressing well but there isn't a timeline for reaching a deal — in part because the uncertainty of talks is already discouraging investment outside the U.S. "As long as we have this negotiation going, nobody's going to build billion-dollar plants in Mexico," Trump said.
Despite his bluster, the U.S. has softened its negotiating position on the crucial issue of automotive content. American negotiators are now proposing that as much as 75 percent of car components be sourced from the three countries to quality for tariff exemptions under Nafta, down from its initial proposal of as much as 85 percent, according to three people familiar with the matter, who spoke on condition of anonymity because the talks are private. The development was first reported by Inside U.S. Trade.
It's the latest concession by the Americans on the auto sector. The Trump administration is also said to have proposed tiers that allow more foreign content, while also dropping a demand for 50 percent U.S.-specific content. The three countries are running out of time to reach a deal that can be passed by the current U.S. Congress, while Mexican elections are also quickly approaching. Trump told U.S. lawmakers a Nafta deal is close, according to Senator John Cornyn.
Absent in Peru
The developments also come as U.S. Trade Representative Robert Lighthizer, Trump's point-man on Nafta talks, scrapped a trip to the Summit of the Americas where he'd been due to meet with his Canadian and Mexican counterparts. Trump is also skipping the summit.
U.S. demands for reforms to Nafta's auto sector rules have now changed substantially since being presented at the negotiating table last fall. Currently, 62.5 percent of a typical car and its major parts, and at least 60 percent of all parts, must be sourced from Nafta countries to be traded tariff-free under the pact.
Trump's team at first proposed raising the content requirement to 85 percent, with a 50 percent U.S.-specific requirement. Its latest proposal envisions three tiers of parts, with the highest tier requiring 75 percent content, others requiring a lower level and no U.S.-specific requirement. Earlier this month it proposed five tiers.
Read more about how Trump's original Nafta proposal could backfire
The U.S. president regularly singles out the auto sector as a victim of Nafta's status quo, and did so again Thursday by saying Mexico had "taken our auto industry by the throat." Trump spoke while meeting with lawmakers from agricultural states, with major farm groups generally supportive of Nafta.
"We're going to make it great and we're pretty close to a deal. It could be three or four weeks, it could be two months it could be five months, I don't care," he said. "So the narrative of I'm pushing for a deal — I never push for a deal. I don't care. In fact if everybody in this room closed their ears I'd say that I'd rather terminate Nafta and do a brand new deal but I'm not going to do that because I'd rather everybody to be happy in this room, okay? So we'll see how it goes."
The U.S. ambassador to Canada, Kelly Craft, said Thursday in Calgary she's optimistic Nafta can be fixed and the three nations will be able to modernize the decades-old deal. "We all want a good outcome, and if our past is any indication, I'm confident that we're going to have a very bright future."
(Updates throughout with Trump comments.)
https://www.myfxe.com/wp-content/uploads/2018/04/6532/trump-threatens-endless-nafta-talks-amid-walk-back-on-autos.jpg
533
800
euitsols
https://www.myfxe.com/wp-content/uploads/2018/04/myfxe-300x140.png
euitsols
2018-04-12 22:02:58
2018-04-12 22:02:58
Trump Threatens Endless Nafta Talks Amid Walk-Back on Autos