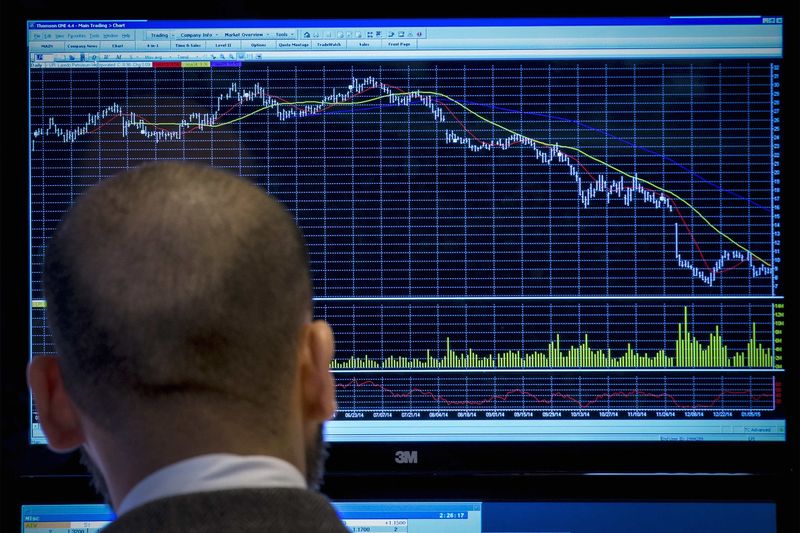 © Reuters. Chill Out on China, Says Australian Gatekeeper to Foreign Buyers
(Bloomberg) — Australia needs to be more relaxed about Chinese cash despite the political tensions that come with it, says the head of Australia's foreign investment watchdog.
Chinese investors are boosting their stakes in Australian property and infrastructure, stoking concerns about the world No. 2 economy's influence Down Under. But their growing presence simply reflects China's burgeoning power, and Australia needs such capital for its economic development, said Foreign Investment Review Board chief David Irvine.
"Having a largest economic partner who is not a traditional ally, that's I think one of the big challenges of Australian foreign policy," Irvine said in an interview. "It's a fact of life. We will adapt to it."
Australia is struggling to strike a balance between security and prosperity. The former is underpinned by the U.S. and the latter by China, two nations currently butting heads over trade, investment and influence in the Asia-Pacific. That's complicated by China being the fastest-growing foreign investor in Australia: scooping up everything from farmland to Sydney apartment blocks, and generating a political and social backlash in the process.
The U.S. still remains by far the biggest overall overseas investor in Australia, with China seventh in 2016 rankings, government data shows.
Irvine, 71, was appointed FIRB chairman last year in the wake of a debacle over Chinese firms' efforts to buy a power network in New South Wales state. He'd previously headed up Australia's domestic and foreign spy agencies and served as the nation's ambassador to China, providing him with a rounded view of Australia's position in the international arena.
"It's somewhat understandable, but I think it's a mistake to look at foreign investment in Australia only through the prism of Chinese investment and of developments in Australia-China relations," Irvine said. "The facts are that Australia has always welcomed and indeed encouraged foreign investment into our country. We're a capital-importing country."
China's emerging role as a major investor comes as governments, particularly at the state level, are offloading utilities to help finance roads and rail projects. For local authorities, the size of Chinese checkbooks is enticing; for federal officials it raises questions over what infrastructure is essential, what is connected to national security and what's in the national interest.
In response, Australia has established the Critical Infrastructure Centre to create a register of assets including water, ports and energy. It assesses risks such as espionage and cyber security, and Irvine said FIRB will be looking to the CIC for advice on foreign bids.
The CIC was created in the wake of the Ausgrid fiasco, when two Chinese bidders for the electricity network were vetoed at the 11th hour on national security grounds, leaving global investors scratching their heads about whether Australia really wanted their cash. Irvine is seeking to improve the predictability of FIRB decisions.
"Whatever views people may have had of FIRB in the past, the current government is very keen to see people talk to the FIRB early," he said.
The environment is growing more complex. Australia is planning 5G mobile phone networks — and the technology of China's Huawei Technologies Co. will likely be competitive with U.S. and European rivals on price and performance. The company was blocked from tending for contracts in Australia's national broadband network in 2012 on security concerns.
President Donald Trump raised concerns with Prime Minister Malcolm Turnbull over Huawei and security, local media reported in March.
Biggest Partner
China isn't just a keen investor in Australia, it's the nation's largest trading partner. It buys around a third of Australian exports and dominates iron ore and education, the nation's No. 1 and No. 3 overseas earners. China is also increasingly trying to harness the influence its commercial relationships provide.
As tensions rise over construction of artificial islands in the South China Sea, so have perceptions of China as a potential enemy. In 2017, 46 percent of Australian adults said it's likely China will become a military threat to Australia in the next 20 years, up 7 percentage points from 2015, according to a Lowy Institute survey.
"How you negotiate the ups and downs of a relationship between two very different countries and two very different cultures, that of course all requires management," Irvine said. "But I certainly see Australia's future not excluding a very strong economic partnership with China. I personally approach investment proposals from China with that objective in mind."
https://www.myfxe.com/wp-content/uploads/2018/03/3754/chill-out-on-china-says-australian-gatekeeper-to-foreign-buyers.jpg
533
800
euitsols
https://www.myfxe.com/wp-content/uploads/2018/04/myfxe-300x140.png
euitsols
2018-03-29 04:58:56
2018-03-29 04:58:56
Chill Out on China, Says Australian Gatekeeper to Foreign Buyers