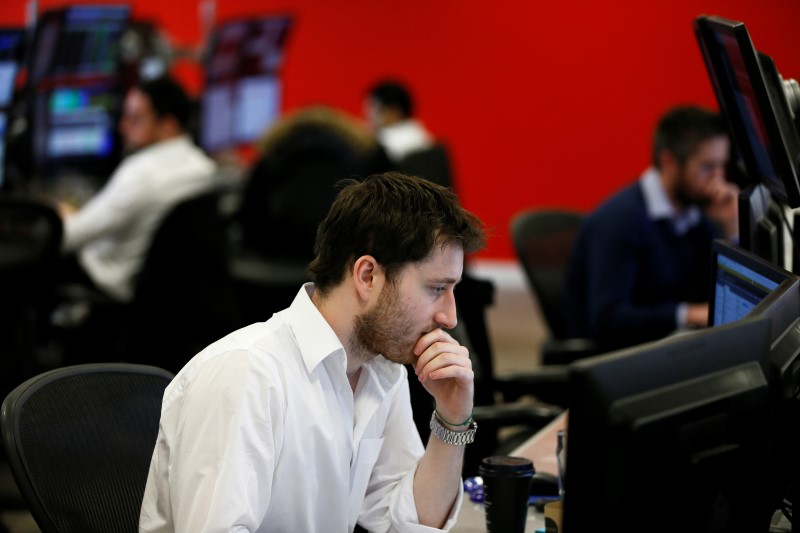 © Reuters. Cash-Strapped U.S. Colleges Become Targets for Chinese Companies
(Bloomberg) — Chinese companies are taking advantage of America's financially strapped higher-education system to buy schools, and the latest deal for a classical music conservatory in Princeton, New Jersey, is striking chords of dissonance on campus.
Beijing Kaiwen Education Technology Co. agreed in February to pay $40 million for Westminster Choir College, an affiliate of Rider University that trains students for careers as singers, conductors and music teachers. The announcement came just weeks after the government-controlled Chinese company changed its name from Jiangsu Zhongtai Bridge Steel Structure Co.
The pending purchase rankles some Westminster faculty and alumni, who question what a longtime maker of steel spans knows about running an elite school whose choirs sang with maestros Leonard Bernstein, Arturo Toscanini and Seiji Ozawa. Alumni are among those suing in New York federal court to block the sale, saying it violates Westminster's 1991 merger agreement with Rider and will trigger the choir college's demise.
"There's a lot of fear among people associated with the college," said Chris Bonanni, 20, an undergraduate student.
Rider, based in nearby Lawrenceville, said the 98-year-old music college lost $10.7 million since fiscal year 2015. Rider suffered a blow in November when Moody's Investors Service downgraded its outlook from stable to negative. Beijing Kaiwen made the best proposal to keep Westminster operating as a choir college in Princeton, Rider said in a statement.
Xu Guangyu, chairman of Beijing Kaiwen and a choral singer in college, said the two institutions can operate in harmony. He runs K-12 schools in China and said Westminster could provide the knowledge to help upgrade arts education for his students. Xu said he won't cut Westminster's budget or staff.
Westminster's programs include master's degrees in choral conducting, sacred music and organ performance, and notable alumni include Dorothy Maynor, founder of the Harlem School of the Arts, and Yannick Nezet-Seguin, incoming music director of the Metropolitan Opera in New York.
"They can set up our entire music curriculum and bring all kinds of exchange opportunities," Xu said. "It's pretty difficult to find these musical resources."
The deal comes at a good time to hunt for bargains at U.S. colleges after S&P Global Ratings put the sector on a negative outlook in January. Sixty-six post-secondary schools shuttered in 2015-2016, according to the Washington-based National Center for Education Statistics, which started compiling data in 1969-1970.
The financial pressures on some U.S. schools provide more buying opportunities for Chinese companies, said Kent John Chabotar, a partner at MPK&D, an education consulting firm in Baltimore.
"Absolutely you will see more of these," Chabotar said. "It's the only way some of these places will survive."
Chinese companies gain cachet from these acquisitions in terms of perceptions about their quality and their potential to feed students to U.S. campuses.
Westminster is at least the fourth college site bought by Chinese interests since 2015. In November, Beijing-based Ambow Education Holding Ltd. announced the purchase of Bay State College in Boston for an undisclosed sum.
An affiliate of NCF Capital Ltd. agreed in August to pay about $26 million for the former home of Dowling College in Oakdale, New York. Hong Kong-listed HongDa Financial Holding Ltd. then bought 51 percent, according to a filing with the Hong Kong stock exchange.
The Long Island school filed for bankruptcy protection in 2016. The new owners want to operate a college there and market it to families in China, said Charles Tang, associate vice president at HongDa.
"There's huge demand for U.S. schools," he said. "A lot of Chinese students are very willing to pay a lot of money for education."
In 2015, Jiahui Education bought the shuttered Chester College of New England and rebranded it Busche Academy, an international school for elementary- and high-school students.
Financially distressed schools provide the best opportunities for Chinese buyers, Tang said.
"There are a lot of Chinese companies going abroad to purchase schools," he said. "Dowling is the one that we nailed down, but there will be a lot more to come."
Westminster's odd couple may not be such a mismatch, given Xu's background as a choral singer at Peking University. In the early 1980s, his high-school music teacher in Beijing took students to performances of operas "Carmen" and "Madama Butterfly," and the ballet "Swan Lake," he said.
Shenzhen-listed Beijing Kaiwen has a market capitalization of about $1 billion. Its largest shareholder at 32 percent is Badachu Holdings Group, a state-owned conglomerate from Beijing that also operates businesses in property, hotels, building materials and finance, according to Badachu's website.
As Westminster went up for sale, Badachu was overhauling its holdings. After spinning off the steel business and adding schools, it changed Jiangsu Zhongtai's name to Beijing Kaiwen in January.
That connection with the Chinese government may prompt the Trump administration to block the Westminster deal on national security grounds because Princeton-based organizations do work for the defense and intelligence communities, said Bruce Afran, an attorney involved in the federal lawsuit.
Xu downplayed any government influence on his business, saying, "When it comes to us, the state-owned element is further diluted."
The next step for Rider and Beijing Kaiwen is to finalize a binding agreement.
Xu said he is ready to implement a turnaround plan for Westminster, where he said losses top $1 million. His vision includes exchange programs with Chinese artistic groups, commercial performances and sales of Westminster recordings in China.
"We will inherit and develop Westminster, so that not only is Westminster useful to us, but we are also useful to them," he said.
To contact Bloomberg News staff for this story: Bruce Einhorn in Hong Kong at beinhorn1@bloomberg.net, Li Hui in Beijing at hli355@bloomberg.net.
To contact the editors responsible for this story: Brian Bremner at bbremner@bloomberg.net, Michael Tighe
©2018 Bloomberg L.P.
https://www.myfxe.com/wp-content/uploads/2018/03/1618/cash-strapped-u-s-colleges-become-targets-for-chinese-companies.jpg
533
800
euitsols
https://www.myfxe.com/wp-content/uploads/2018/04/myfxe-300x140.png
euitsols
2018-03-21 09:58:34
2018-03-21 09:58:34
Cash-Strapped U.S. Colleges Become Targets for Chinese Companies