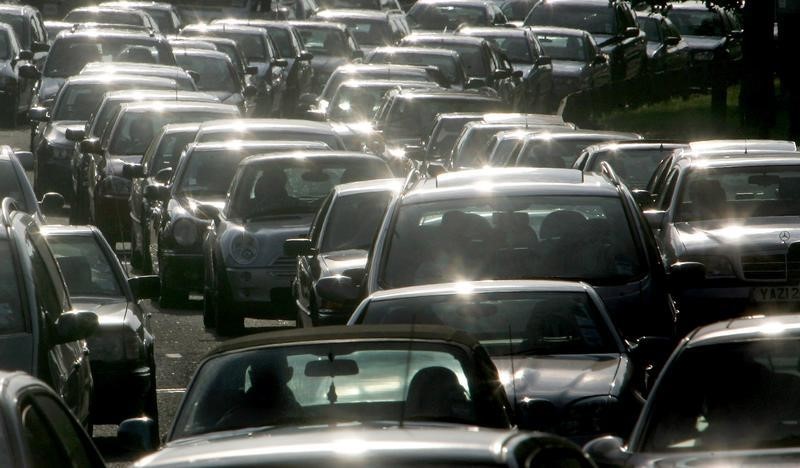 © Reuters. ANALYSIS-Where is the fear? Markets wave off global risks
* Puzzling that measures of volatility so low – RBA's Debelle
* Markets not pricing risks of future uncertainty, higher rates
* Hard to quantify geopolitical risks – fund manager
* Markets focussed on strong global economic growth
By Swati Pandey
SYDNEY, March 16 (Reuters) – Simmering fears of a global trade war. An embarrassing political scandal in Japan. Rapid job-turnover inside the White House and the threat of faster interest rate hikes in the United States.
In any other era, this concoction would be a perfect recipe for heightened market volatility. But in recent months, markets have brushed aside risks and recurring bad news on geopolitics to stay focussed on positive macro-economic cues.
And Guy Debelle, the Australian central banker who oversaw a review of global foreign exchange standards, says it doesn't make sense.
On Friday, the Reserve Bank of Australia deputy governor said in Sydney he finds it "puzzling that measures of volatility do not seem to embody much uncertainty".
"I have expected that volatility would move higher structurally in the past and this has turned out to be wrong," Debelle said. "But I think there is a higher probability of being proven correct this time."
For Paul Dales, Sydney-based chief economist at Capital Economics, markets are "taking all of this in their stride as the global economy is fairly strong and is expected to stay strong both this year and next… it is probably right that the recent events shouldn't derail that."
Investors got a taste of what the spike in volatility might look like when in early February fears of faster U.S. rate hikes hammered world shares.
That sell-off was short-lived, though, and equity prices are now not too far from their February highs.
A gauge of market volatility is near all-time lows, while most estimates of the term premium for 10-year Treasuries are around zero, or even negative, despite projections of multiple rate rises by the U.S. Federal Reserve this year and next.
This comes at a time the world is seeing the first synchronised global growth since 2007, with strong corporate earnings and blistering job-creation.
Higher rates could all but dampen the optimism, and that is just one of the many risks.
TRADE WAR
The danger of a global trade war looms after U.S. President Donald Trump slapped duties on imported steel and aluminium and has threatened further tariffs on Chinese goods.
In Japan, a cronyism scandal has engulfed Prime Minister Shinzo Abe and Finance Minister Taro Aso, causing uncertainty around political stability. the market response so far: stay calm and look away.
Despite shock events like Britain's vote to leave Europe, the threat of a euro-zone break up and the potential for a nuclear war with North Korea, market volatility spiked only temporarily.
In fact, equity returns last year were among the highest since the 2008 global financial crisis. Emerging markets did well too, and the Australian dollar AUD=D4 , considered a barometer for global risk, jumped 8.7 percent in 2017, its best performance in seven years.
For Shane Oliver, Sydney-based head of investment strategy at AMP Capital, risks can create chances to buy.
"It's hard to quantify geopolitical risks," he said. "It often makes more sense for investors to focus on the opportunities they throw up, rather than taking long-term shelter from them in low returning cash."
http://reut.rs/2HFgLe9
^^^^^^^^^^^^^^^^^^^^^^^^^^^^^^^^^^^^^^^^^^^^^^^^^^^^^^^^^^^>
https://www.myfxe.com/wp-content/uploads/2018/03/512/analysis-where-is-the-fear-markets-wave-off-global-risks.jpg
468
800
euitsols
https://www.myfxe.com/wp-content/uploads/2018/04/myfxe-300x140.png
euitsols
2018-03-17 09:38:55
2018-03-17 09:38:55
ANALYSIS-Where is the fear? Markets wave off global risks