Though risk rose in 2017—via North Korea's ongoing saber rattling in the form of ballistic missile tests; the re-emergence of global populism which this past year included Donald Trump's first year as president of the US; the UK's continuing, muddled Brexit negotiations; the ascent of Catalan separatism and recent Euroskeptic election victories such as Sebastian Kurz's People's Party in Austria, not to mention the weak outlook for a variety of nationalist-leaning parties in South and Central America—global markets remained exuberant, with US markets at the forefront though shares in (up 20.4% YTD), (+24.8% YTD) and (+34.4%) outpaced US gains (19.8% for the S&P). The best performing index this year however was Vietnam's , up a whopping 50.5% on the year.
In January, we wondered if the , which started the year at 19872.86, would hit 20K. As of the Friday before Christmas it closed at 24,754.06—25.2% higher on the year and 23.7% above that 20K 'fantasy.' Oh, and during the course of 2017 so far it's hit over 70 new record highs, the most record closes for a year ever, surpassing the previous record of 69, made in 1995.
The wasn't exactly a laggard either: it began 2017 at 2251.57 and closed before the holiday weekend at 2683.34, up 19.8%. The also outperformed expectations, gaining 29.2% over the course of the year so far, propelled higher by tech sector shares which are currently up 33% on the year (using iShares US Technology (NYSE:) as our benchmark).
appears to finally have recovered from its swoon after the 2016 slump, but the continues to look unsteady. remains practically non-existent, but cryptocurrencies have been on an eye-popping tear, barreling past other assets this year in terms of percentage gains: hurtled higher by 1200% for 2017, having started the year at $999; rocketed from $8.17 to $624.3, up 7541%, and rallied from $0.00652 to $0.90, or 13,700%.
On a quieter note, the Fed delivered on their three-rate-hike promise this year, with another three forecast for 2018.
Though many claim they're happy to see 2017 in the rearview mirror, from a markets perspective it was indeed a very good year. Here are 13 Investing.com comics celebrating some of our highlights for 2017: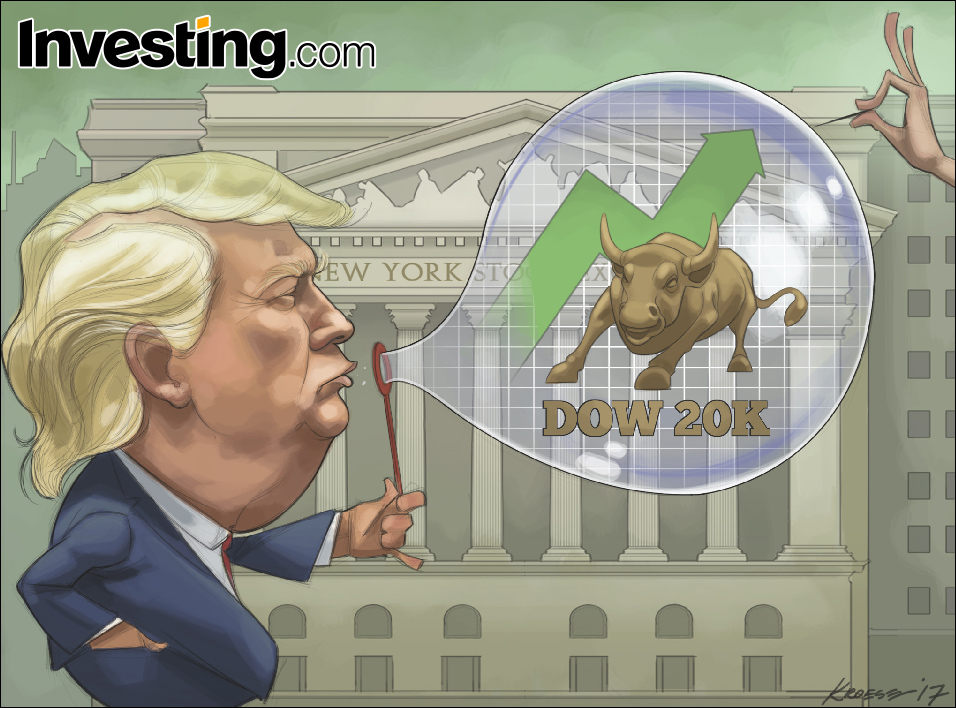 1. January 26 – The rose above the 20,000-level for the first time in history amid optimism over newly-sworn in President Donald Trump's pro-growth policies, fueling talk of a bubble.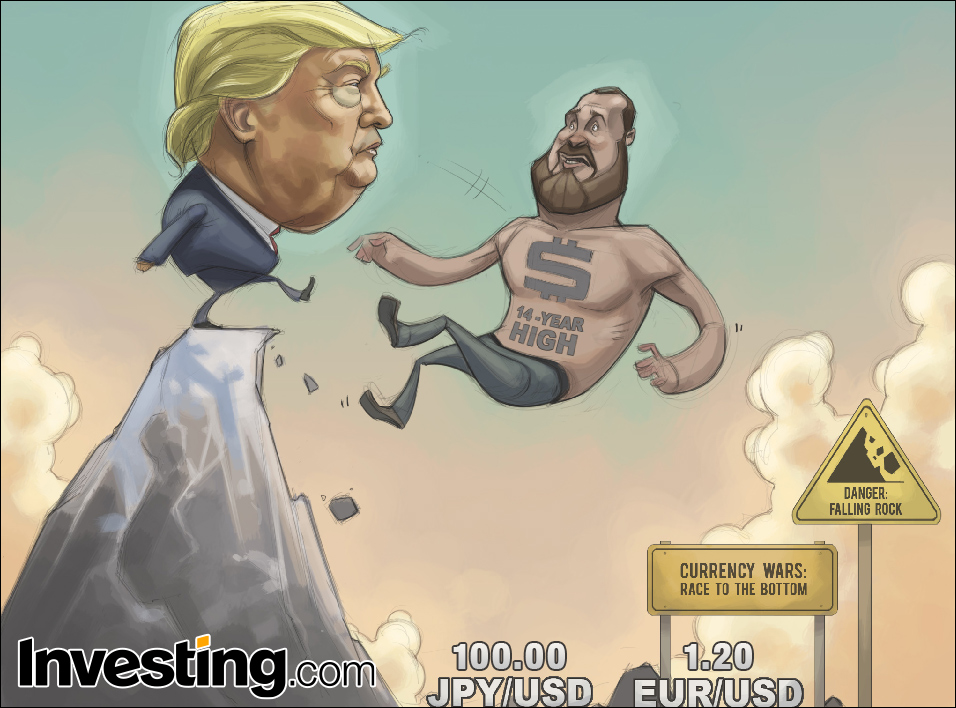 2. February 1 – The fell from a 14-year high on growing concerns about the potential impact of the Trump administration's protectionist stance.
3. March 15 – The Federal Reserve raised its benchmark interest rate for the second time in 2017.
4. March 30 – Energy markets were torn between ongoing indications of a rebound in US shale production and hopes that oversupply might be curbed by output cuts announced by OPEC producers.
5. April 20 – Investors faced a stern test of nerves as growing tensions around North Korea and Syria ratcheted up market risks.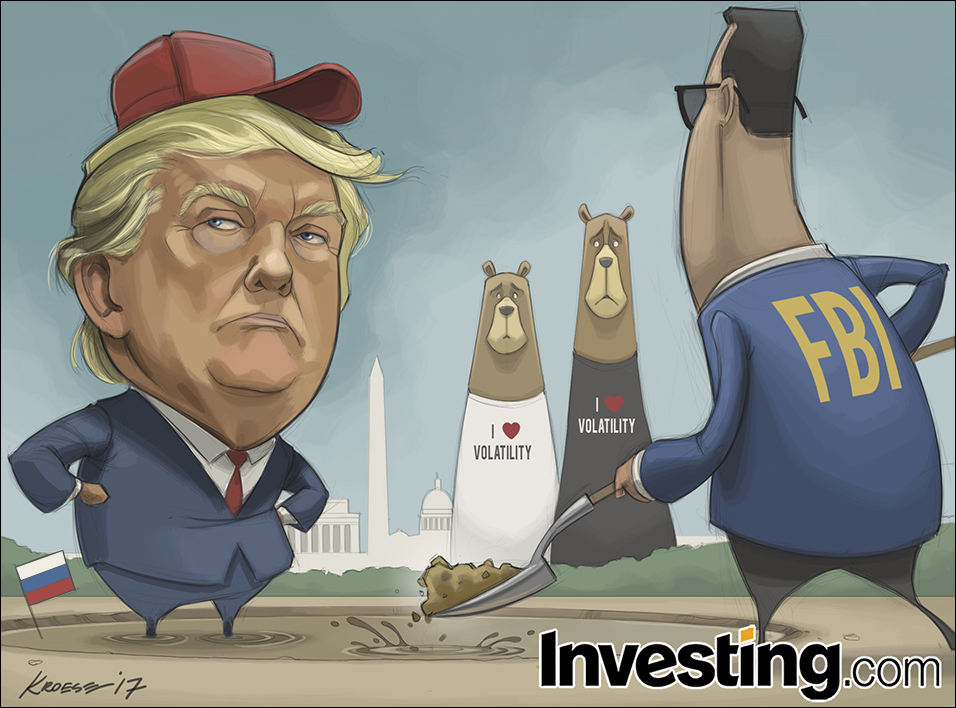 6. May 18 – Market players grew nervous over the future of Donald Trump's US presidency amid concern over Russia's alleged interference in the 2016 election.
7. June 7 – traded just shy of its then all-time high, $2,642.60, while remained within sight of its record-peak, $250.70 at that time, as the monster rally in Bitcoin and Ethereum continued amid bullish noises around the future of the cryptocurrencies.
8. July 19 – Surging technology stocks powered the to nine straight days of gains, its longest winning streak since a 10-day run that ended in February 2015.
9. September 7 – The summer vacation in global financial markets came to an end as briefly returned in a big way.
10. September 28 – Hawkish rhetoric from Federal Reserve Chair Janet Yellen, as well as the release of US President Donald Trump's long-awaited tax reform plan, catch the market's attention.
11. October 25 – President Donald Trump chose Jerome Powell as the next Federal Reserve chief, replacing Janet Yellen who will be leaving the position on February 3, 2018.
12. November 1 – Bitcoin officially arrived on Wall Street after CME Group announced it would launch a for the cryptocurrency.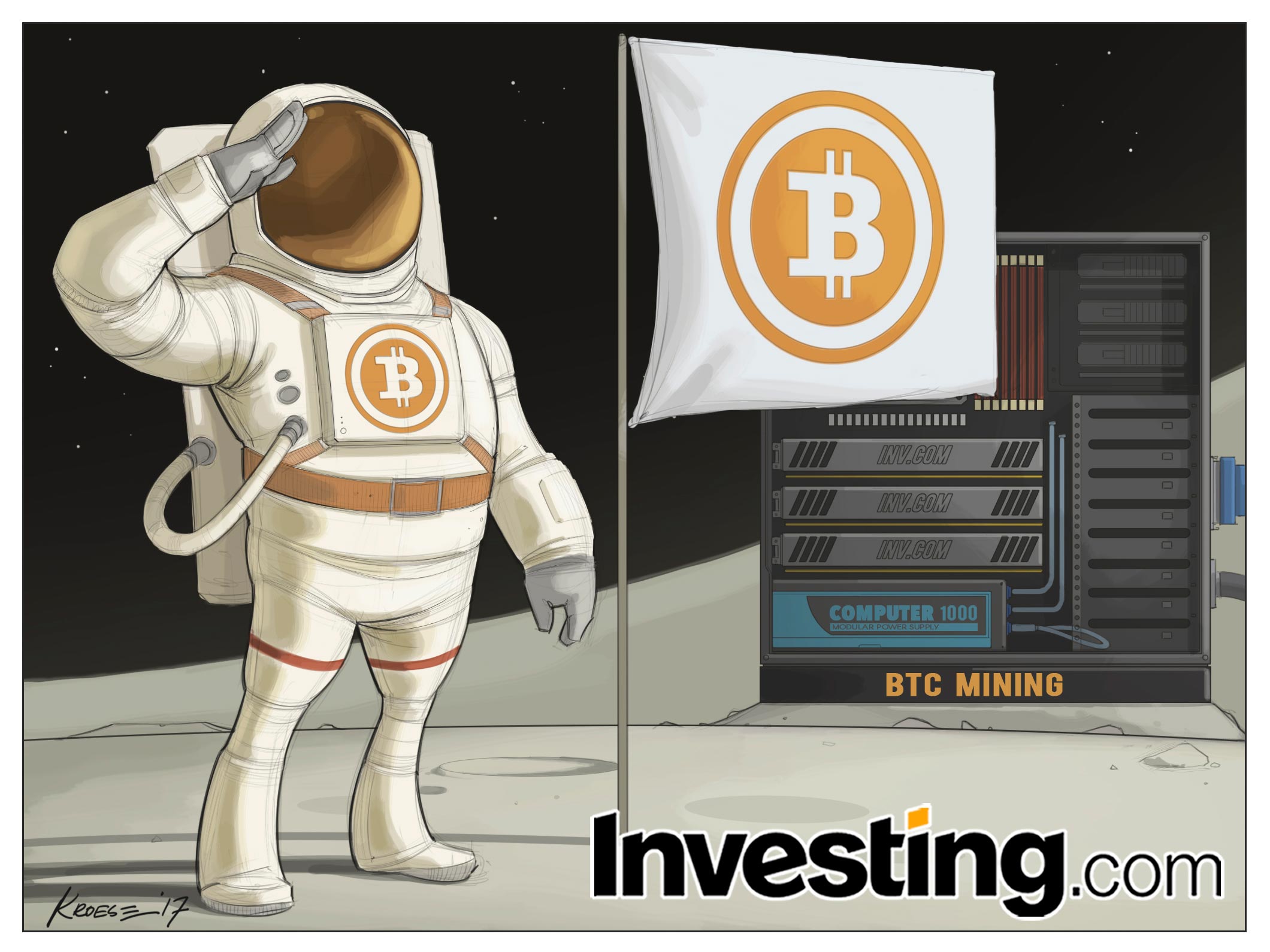 13. November 29 – The price of the digital currency Bitcoin zoomed to $11,427.2 intra-day per coin, the highest level in its nine-year history at that time, extending the year's remarkable rally. It would hit $19,783.06 just weeks later, in the early hours of Sunday December 17, before falling back to current levels which is not too shabby either…but many still believe the trajectory for the digital currency remains—to borrow a phrase—to the moon and beyond.
https://www.myfxe.com/wp-content/uploads/2018/03/924/2017-year-in-review-investing-com-comic-edition.png
512
512
euitsols
https://www.myfxe.com/wp-content/uploads/2018/04/myfxe-300x140.png
euitsols
2018-03-19 07:03:25
2018-03-19 07:03:25
2017 Year In Review: Investing.com Comic Edition